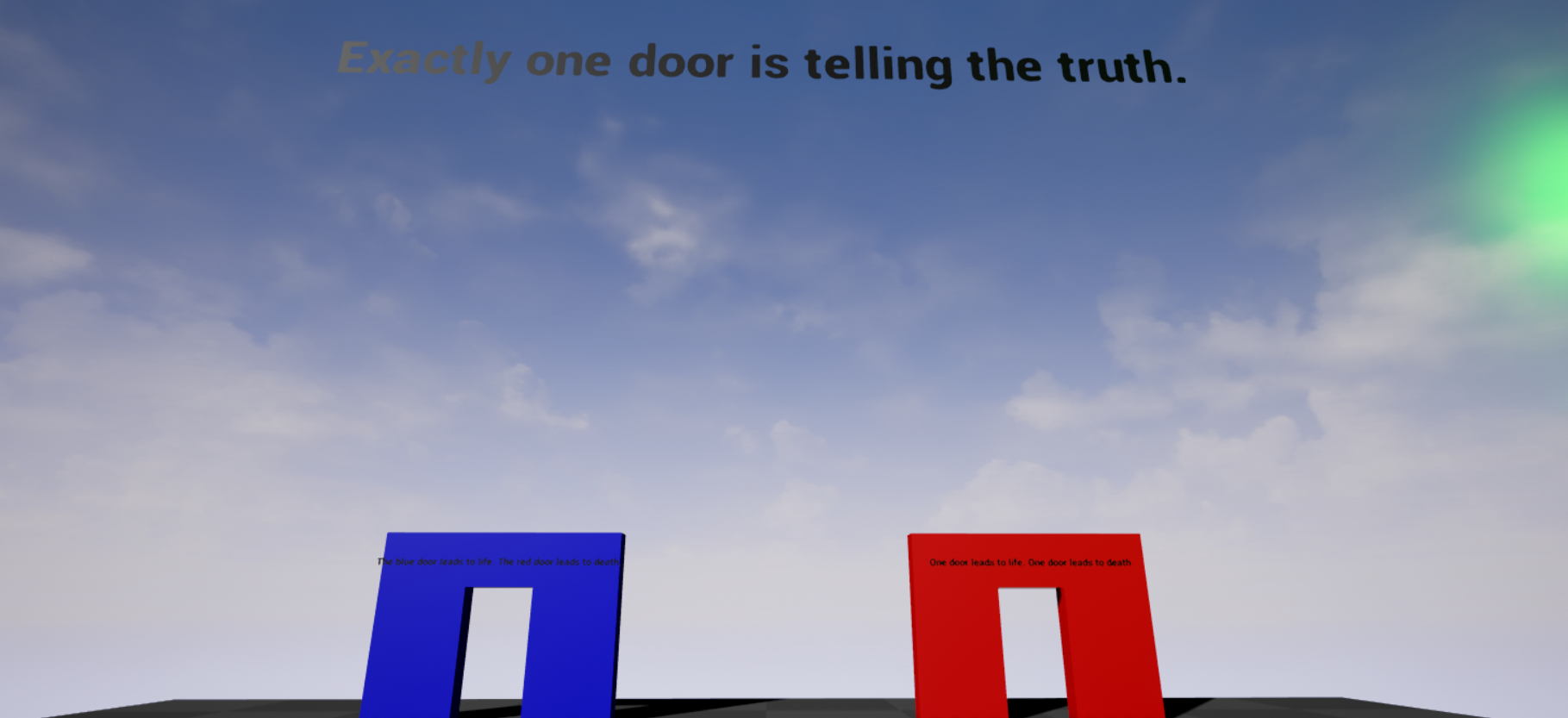 A Matter of Life and Death
A downloadable game for Windows
A Matter of Life or Death is a puzzle game in which you must figure out which doors lead to life and which lead to death. Each level has a few set rules, but anything that the doors tell you could be a lie. You must be smart to discern the honest doors from the dishonest, and, more importantly, the doors which lead to life from the doors which lead to death.
This is also my first Unreal Engine game. I hope you like it. :)
Making puzzles in this game is very hard, so I might have made some mistakes (Though I'm pretty sure I didn't), such as there may be two possible solutions but the game only accepts one. I would greatly appreciate it if you would point out mistakes like that and help me improve the game.
This game currently has only 6 puzzles, but if enough people like it I might expand it into a full game.
This is currently only available on Windows. If you own a Mac or Linux, you can either download the source code and open it in Unreal Engine, or wait and hope I add Mac, Linux, or HTML versions.
Use WASD to move and the mouse to look. You can also play with a gamepad, in which case you'll use the left-stick to move and the right-stick to look around.
Download
Click download now to get access to the following files:
A Matter of Life and Death.zip
145 MB
A Matter of Life and Death Source Code
60 MB